---
Nigeria and Nigerians are products of a failed system and our mentality is largely one of personal survival over anything else. How do you explain the call to keep social distance and the request to compulsory obtain a National Identification Number without observing the said protocols or setting up a process that does not require physical attendance?
---
On the 29th of March 2020, Nigeria recorded 14 new cases of Covid-19 leading to a total of 111 cases and by the 30th of March, a national lockdown on major cities was announced by His Excellency, President Muhammadu Buhari which was to last for an initial fourteen (14) days but went on to last for more.
YOU CAN ALSO: 'We Are Delivery Exceptional Brand Experiences in Marketing Communications' – CEO, Exposé Marketing
The effects of the lockdown on the nation and individuals were unfortunately very bleak and painful as revenues diminished and resources depleted, a series of uneventful and not well thought out policies that were also poorly executed added to the bleakness of the era. The end game of the lockdown was equally not achieved as we saw cases steadily rise, leading to a second wave of the Corona Virus.
The components of the lockdown included a complete shutdown of vehicular traffic, in-person gatherings – social, religious, educational or otherwise, markets, airports, borders, and general economic activities save for essential services – note that the lockdown was necessary as the records of deaths in Western countries were alarming, they had shut down and since we did not understand the virus itself, our government shut down too.
Other climes ensured there was an economic stimulus, grants, and palliatives for their citizens but contrastingly our governments missed this and the only efforts made were laughable and abysmal. Social media was awash with the mediocrity displayed, however, it turned out that there were palliatives that could have been distributed but were hidden in different warehouses across the country – SAD. VERY SAD.
YOU CAN ALSO READ: Nigeria's Detail Africa Sets To Become a World-Class Bag Manufacturing Company – CEO Seromume Ikogho
The handling of the pandemic in Nigeria leaves a lot of room for improvement, while I heartily commend the frontline workers – doctors, nurses, cleaners, and other medical practitioners within the field – the dearth of amenities within the Nigeria medical space only leaves them playing catch up with their counterparts abroad and magnifying their challenges and not their competence. In any case, kudos to the medical team for managing and minimizing the death rates that still leave the world shocked.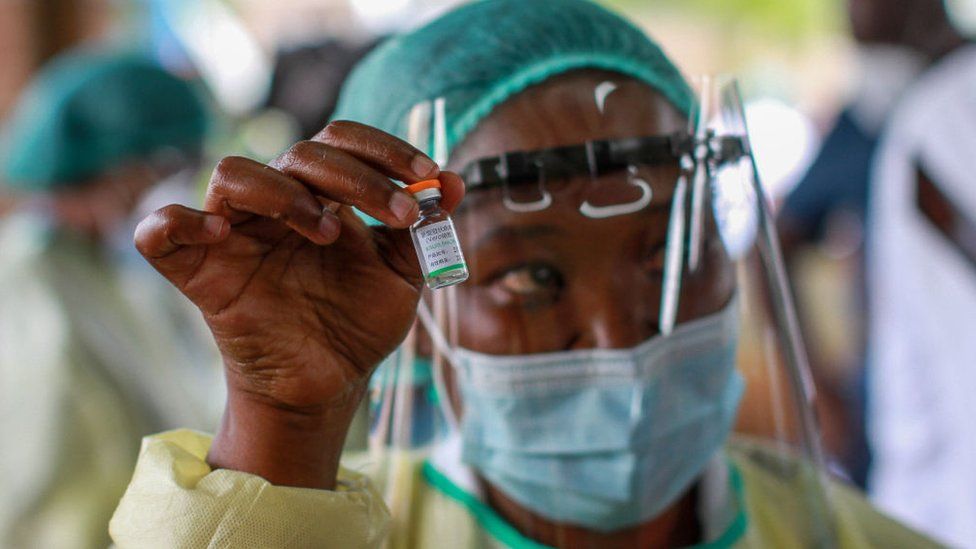 Nigeria and Nigerians are products of a failed system and our mentality is largely one of personal survival over anything else. How do you explain the call to keep social distance and the request to compulsory obtain a National Identification Number without observing the said protocols or setting up a process that does not require physical attendance?
The request for civil servants under level 14 to work from home while children resume schooling activities? Or public transportation that is still being filled to their capacity on intrastate and interstate travels? Or observing social distance within airports but not in the airplane?
We knew ahead of time that a second wave was nigh but what plans did we put in place to mitigate the wave beyond asking citizens to observe social distance and wear masks? What plans did we put in place to ensure the economy does not suffer a further depression in recession if we have to go on lockdown? Proactive governments shut airspace for flights coming from high-risk countries with the second wave but we are still open to receiving flights from these zones – now we have the Nigerian strain of the virus.
YOU CAN ALSO READ: Meet Debora Ojengbede, "Business Analyst by Day, Drummer by Night" Who Raised $1 Million For Her Company
Private hospitals are making a killing from the surge in cases and asking for as much as 5 – 10 Million Naira as a deposit for a confirmed case while our public isolation centers are still contemplating whether to open up or not. As it is, one cannot blame the private hospitals as their capacity is limited, so a premium has to be paid when available, this is purely the economics of demand and supply. The current operations have been hard hit with a shortage of oxygen and an increase in black market activities and other sharp practices.
Testing for COVID-19 is still expensive in private hospitals and laboratories – ranging from N40,000 – N50,000 if you intend to receive a result without any delay because doing the test via the government channels results in very long delays to receiving results and this has led to the system being exploited with crooks producing fake negative results done without tests.
On the 15th of January 2021, Nigeria recorded its highest daily infected cases of 1,867 patients and the head of the presidential task force on COVID 19 has insisted that there will be no lockdown. A sharp divergence from March 2020 when we had only 111 cases nationwide and went on a lockdown.
While the government is quick to copy and implement foreign policies as it pertains to the lockdown, they have however held back in making such decisions which I believe is hinged on not hampering economic activities. It is also very clear that the approach should not be the same. We need to put our house in order by asking and answering the right questions! Will the lockdown be efficient? Will it help us reduce the number of cases of virulent outbreak? This can only be affirmative if certain conditions are met and I will itemize a few.
Systemic/staged lockdown per region where cases are spiking
Reduce the cost of testing in private firms by subsidizing the cost or providing concessions
There should be no sacred cows where enforcement of the protocol is concerned
Nigeria is the poverty capital of the world where the vast majority live on what they make per day – there should be provisions for palliatives
Restrict incoming flights from countries with a high risk of the infection
Adequate controls in place at our land borders so as not to fully shut them down and hampering on economic activities
Continuous sensitization and encouraging the public to stay safe whilst observing the stipulated safety protocols
Opening up other isolations centers to ease the pressure on Yaba Isolation Centre and private hospitals
A clampdown on illegal activities as related to testing and issuing fake results which have now become prevalent.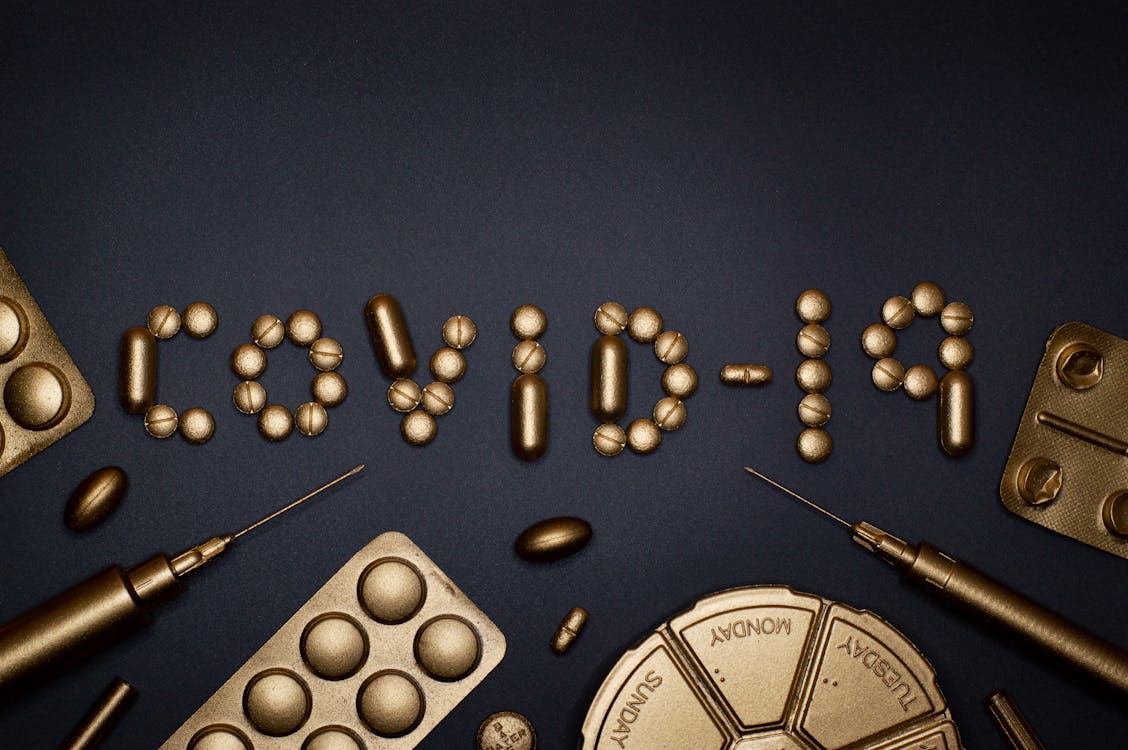 Invest in the construction of Oxygen chambers to boost production – this is an important necessity for COVID patients. Statistics have shown that at least 8-16 cylinders per day are required for a patient with breathing difficulty.
From the above list, I can conclude that a lockdown is needed but highly improbable because the political will to do right and the integrity of citizens is grossly lacking. So, I say NAY to lockdown.
YOU CAN ALSO: Serial Entrepreneur, Aiman Kabli Launches 'e-book' That Teaches Lifestyles of Successful Entrepreneurs
In the meantime, let us stay safe, wear our masks, wash, and hands and if you are a person of faith, pray for yourself, your family, and Nigeria.
Kolawole Shawana is a Social Commentator/ Passionate Nigerian. He can be reached through: Email: thekolashawana@gmail.com
Do you want us to share your enterprise and brand stories to the world on our platform for effective business leads and returns?
Kindly call this number, +2348063450905 or send an email to news@enterpriseceo.ng.
We will be glad to tell your impact stories.
Follow enterpriseceo.ng on Twitter and Facebook to join the conversation.