Kola Shawana
---
I knew working in a bank was not for me and did not settle for it, not downplaying that career choice but my final path into FMCG prepared me managerially for where I am now, I am still not convinced I would have gotten that rounded experience elsewhere. Keep pursuing that dream and understand that the path to greatness requires toiling and patience.
---
Firstly, let me say congratulations!!!
Finally, you have left the four walls of an academic institution and you are reeling to go out there and be the next big thing in your chosen field, so let me start by saying WELCOME, we have been expecting you.
As with many things in life, your expectations have not been entirely met or not met at all and you are in one of these emotional bubbles; Scared, Frustrated, Angry, Disappointed, Shocked, Uncertain, Confused, Lost. The truth is you are not alone, many have gone through these stages and have come out of it, some are still in it whilst others have given up.  I however must admit that some have been fortunate, privileged, or blessed not to have been stranded in the labour market for long. Good on you!
YOU CAN ALSO READ: Why Master Degree May Not Be What You Need After Your First Degree
The good news is the choice about where you end is mostly in your power to make if you can see it.
MY STORY
I graduated from the University after studying Physics Electronics for 5x years (x for ASUU strike years), Immediately I stepped out of school, I knew my chosen course would not be my career path, as much as I loved Physics in Secondary School, University Physics topped with not so appealing lecturers was a near disaster. I however finished with a second class upper, which turned out to be very valuable as I pursued a career.
I also knew I was not going to work in a bank…at the time banks were the largest employers of labour with perks of offering cars albeit with a 2-year bond to fresh graduates, which looked appealing but I was resolute. I preferred the oil companies but ended up in the FMCG sector as a Procurement Analyst. Not as lucrative as the oil and gas sector but I could live on the salary and still be a fine boy in town. One of the first instructions I received as I resumed was "YOUR CAREER IS IN YOUR HANDS" and amongst my peers, we used to tell ourselves this – "This company no be NGO o" – meaning that we were not been paid free money, we had to work hard and smart for it.
These two lessons shaped how I progressed in the organisations I worked in, winning a global award as well as getting a secondment to work outside Nigeria for over a year. A lot of the management principles and learnings became even more valuable when I started to run my own company.
YOU CAN ALSO READ: Partnering with Farmers to Grow Our Business Makes Life Easier for Them
On this new course of life, here are 7 things to note and consider:
If you are unsure of your career or have no idea where you are headed, it is just fine!
A lot of people put pressure on themselves in trying to fit into a particular narrative of where they think they should be headed or what someone (most oftentimes parents or mentors) has chosen for them and miss out on opportunities that fall on their laps. In a bid to pursue purpose, seek learning where you are, be the best, and give your best at little things. As you do, your chosen path will form and become clearer along the way.
2. If you are sure and convinced about where you are headed, then do not settle for less or give up
I knew working in a bank was not for me and did not settle for it, not downplaying that career choice but my final path into FMCG prepared me managerially for where I am now, I am still not convinced I would have gotten that rounded experience elsewhere. Keep pursuing that dream and understand that the path to greatness requires toiling and patience. The old saying "nothing good comes easy" still rings true.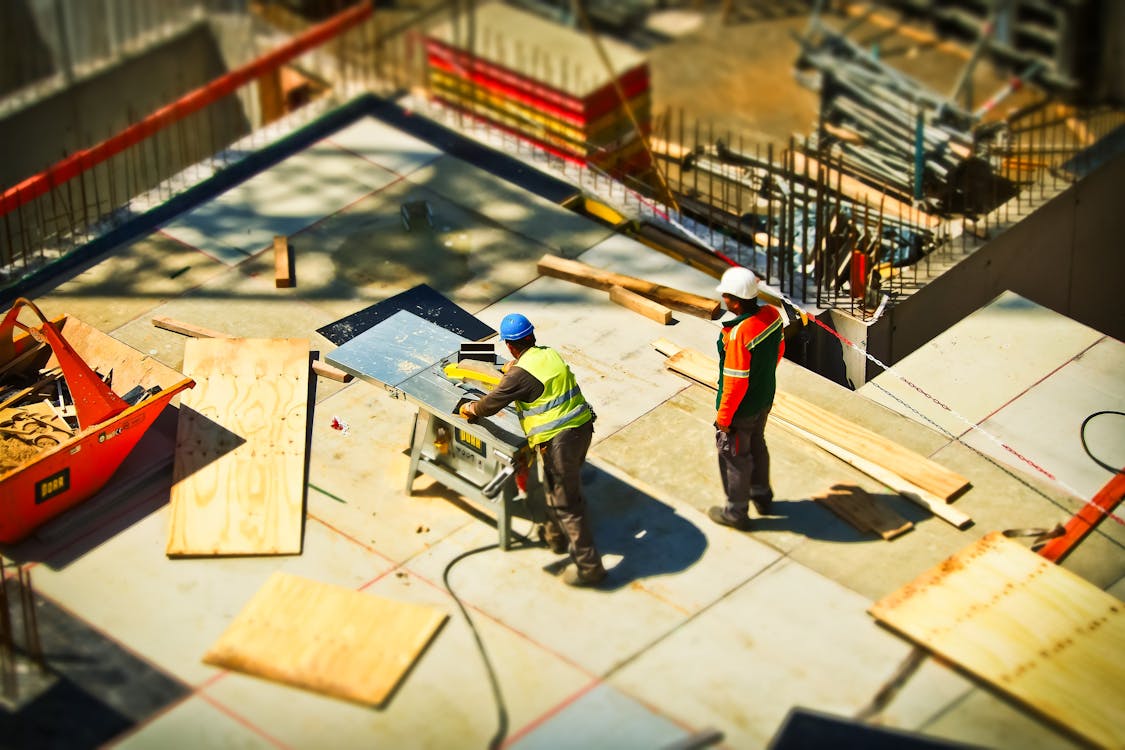 Be good at many things
This reminds me of a popular Yoruba saying "ona kan o w'oja" – there are many roads that lead to the market, not just one. As you wait for your first white-collar job, pick up a few other odd jobs, learn a skill online or offline. The internet is awash with very many options and I can guarantee you would find one skill that suits you well. You would be surprised when one of your many skills will pay the bills. I have a friend who started making shirts whilst we were in school, he now runs a complete fashion house, a skill different from his school course in Estate Management.
Be a voracious reader
Read, read and read some more. Follow news, follows trends, be updated. One of my early career interviews, I was asked a question – what book are you reading now? – I remember I was reading Daniel Goleman's Emotional Intelligence then and it made the conversation easier with the panel. I am not saying stop playing on social media but do not get carried away with hashtags, trending gist or videos, and savage responses. There is a lot of enlightening and edifying content on social media too, glean them and apply.
Learn some soft skills
Be ahead of your mates and start to learn and understand some workplace soft skills, they will help you settle down quickly when you get a job. Here are some; Time management, Personal Effectiveness, Assertiveness, Emotional Intelligence, Interpersonal Skills, Communication, Negotiation, Listening, Presentation, Writing Reports, Critical Thinking, Multi-Tasking, Team Work and basics of Leadership. This list is not exhaustive and it is sometimes just enough to know a little about them and practice to perfection some to help boost your CV.
Update your CV regularly
Keep your CV updated and handy, you can be asked to send your CV on short notice and you do not want to begin doing the edits at the time. Also, it is better to keep it within a page. You are a fresh graduate and not expected to have a full resume with loads of experience. LinkedIn is also useful for updating your CV as employers and HR professionals have been known to directly resource from it, so tinker with it with truthful updates. Do not be like the young man who said he could drive a car but did not know how to turn on the ignition.
You have time on your hands, volunteer!
There are many volunteers work that can count for experience in your CV and they can be found just about anywhere. This also helps to build and grow your network, train you in management skills and sometimes pay you. Find an organisation, community, or gathering within your space and volunteer in areas you are passionate about. E.g. If you are good in accounting, volunteer in your estate's finance team, volunteer to serve in soup kitchens, volunteer to serve in teaching after-school classes for public school, volunteer in boot camps for coding, graphic design, or other digital forums. Do not be idle.
So there you go young grad, the world is waiting for you to conquer it but like Steve Jobs said "The only way to do great work is to love what you do. If you haven't found it yet, keep looking. Don't settle."
Wish you a fulfilling career and business ahead! Stay on top!
Do you want us to share your enterprise and brand stories to the world on our platform for effective business leads and returns?
Kindly call this number, +2348063450905 or send an email to news@enterpriseceo.ng.
We will be glad to tell your impact stories.
Follow enterpriseceo.ng on Twitter and Facebook to join the conversation.