Hmmn!
Brother Seye, you won't understand what it means to work in a company as an office assistant, earn a static peanut as a salary for three years, and not being appreciated in all that you do for them.
YOU CAN ALSO READ: 'Women Should Venture into Agriculture and Stop Saying It's a Man's Job' – Halima Zawiya, 24 Years Old Farmer
"I know Jane, I have been there before", I told her in response to her question when we spoke via the phone yesterday.
Though we seldomly speak on phone but the last time I saw her was in 2019 when I invited her to one of our meetings at Radisson Blu, Victoria Island.
It's been over a year that we spoke until yesterday morning when my mind went to call her.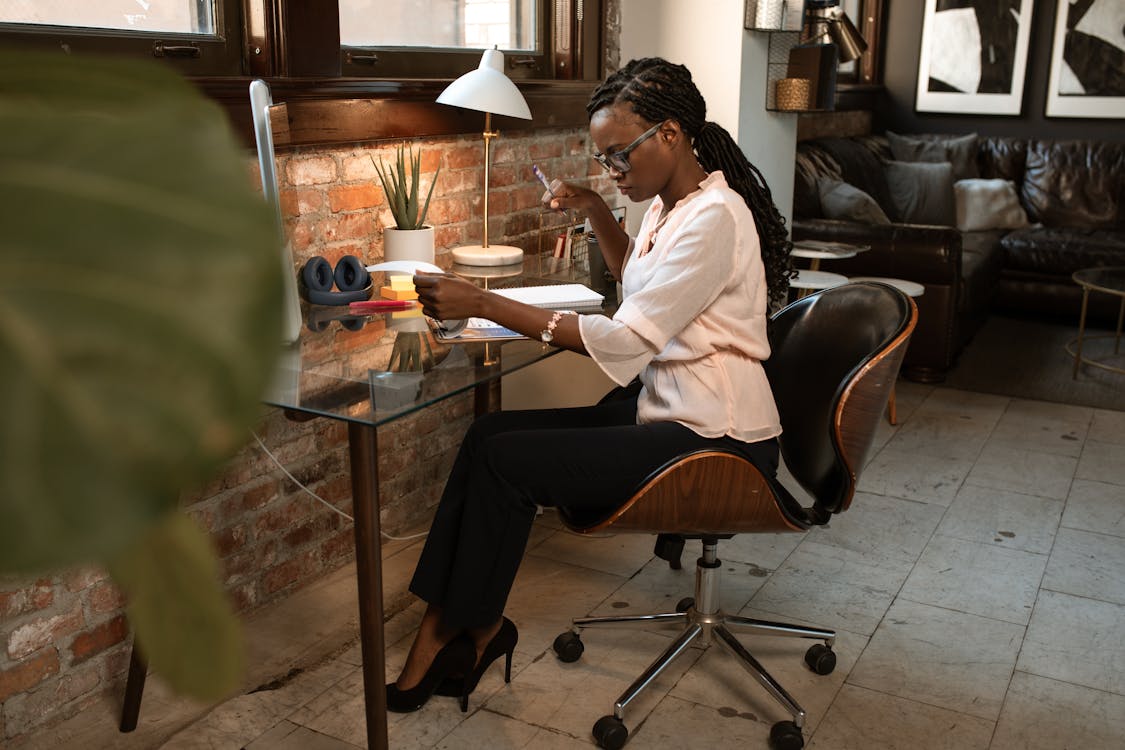 So, I called Jane!
Brother Seye! Where have you been? Sister Seye, where have you been too? I also asked her.
How is family and the company where you work? I am fine oooo! Ahhh! I have left my Biafra company ooooo. I thought I have told you niiiii!
In strong concern, I asked her why she left the place?
Brother Seye, See Ehn! I have worked in that place for three years and my salary was static. They were only paying me sixty thousand naira every month. They did not even think that I am a graduate oooooo. Ehn!
In our conversation, Bukola told me she resigned immediately when Covid-19 started in 2020.
YOU CAN ALSO READ: Musk's SpaceX To Launch DOGE-1 Mission in 2022, Accept Dogecoin As Payment
Why she resigned, she said she just felt tired of the place and wanted something new in her life.
So, what have you been doing? I asked.
Sebi you know that my side hustle business is fashion. A week after I resigned, I got a contract from a company that worth almost N1 million to design nose masks for them and since then, a week has not passed that I don't get a simple contract to do. Ehnn! I sighed in amazement.
'I just finished an interior design job in Abeokuta now', Jane said to me.
My mind could not fathom what she was telling me, as the act is beyond what one could explain.
Brother Seye, I had wanted to leave the company for years but the fear of the future kept holding me back. I didn't know what to do at that time and I didn't want to depend on people for money. So I just made up my mind to resign, though it was a tough decision.
Few times that we have spoken before, she has told me about where she was working and how the working environment has been hostile to her being the only Yoruba lady working in the Igbo-owned company with all her colleagues being Igbo.
She said it was as if she was frustrated out of the company. But I thank God, they frustrated me, because ordinarily, I would not have left the place. I would have still been there earning that stipend.
Another part of the story she narrated to me was how she got a job in an e-commerce company but later dropped it when she told them that they should allow her to be working from home.
YOU CAN ALSO READ: Dear Young Graduate, These 7 Points Will Position You For Optimum Career Growth
"I left the place because they did not allow me to work from home and my personal job did not also give me that luxury of time to do another job",
Brother Seye, it is not good for one to be held on by fear. I now have my freedom and doing my business with peace of mind" Jane said to me in cheerfulness.
Do you want us to share your enterprise and brand stories to the world on our platform for effective business leads and returns?
Kindly call this number, +2348063450905 or send an email to news@enterpriseceo.ng.
We will be glad to tell your impact stories.
Follow enterpriseceo.ng on Twitter and Facebook to join the conversation.