You wonder why some people have the capabilities to work on exceptional brilliant tasks and why others have to be supported before they could get on board to achieve a task? The truth is that we all cannot be equal and perfect beings at the same time. While some have disabilities of all kinds, some people have full abled bodies to get things done without being supported for anything.
YOU CAN ALSO READ: 'DM' for Price: What You Probably Need Know
People with disabilities are not a homogeneous group and they are everywhere: they are in our families, workplaces, religious places, environments, and other places.
According to the International Labour Organisation, one out of every 10 people in the world has a disability — some 650 million worldwide. Approximately 470 million are of working age.
"While many are successfully employed and fully integrated into society, as a group, persons with disabilities often face disproportionate poverty and unemployment. Their social exclusion from the workplace deprives societies of an estimated US$ 1.37 to 1.94 trillion in an annual loss in GDP1.
An estimated 80 percent of all people with disabilities in the world live in rural areas of developing countries and have limited or no access to the services they need. Thus, providing decent work for people with disabilities makes social as well as economic sense",
Often when people think of 'disability' their minds jump to people with physical disabilities such as those who use wheelchairs. But in the workplace, disability can refer to physical, intellectual, psychiatric, sensory, neurological, and learning disabilities. Even people with Hepatitis C or HIV are counted as having a disability.
People living with disabilities are large minority groups, starved of services and mostly ignored by society, live in isolation, segregation, poverty, charity, and even pity.
Persons with disabilities are often faced with barriers that prevent them from enjoying their full civil, political, economic, social, cultural, and developmental rights.
In her submission with EnterpriseCEO, the Founder/CEO, EasyshopEasyCook.com, Saudat Salami said that disability comes in various forms and they find persons living with a disability find it difficult to shop for groceries whether in local markets or supermarkets.
She pointed that Easyshop Easycook truly recognizes and understands these challenges and how their services make life easier for the diversified customer base.
According to her, she said diversity, inclusion, and equality are the pillars of a successful, modern workplace.
"At every company, current employees and prospective new hires alike should feel that they have an equal opportunity to work and grow their careers", Saudat said.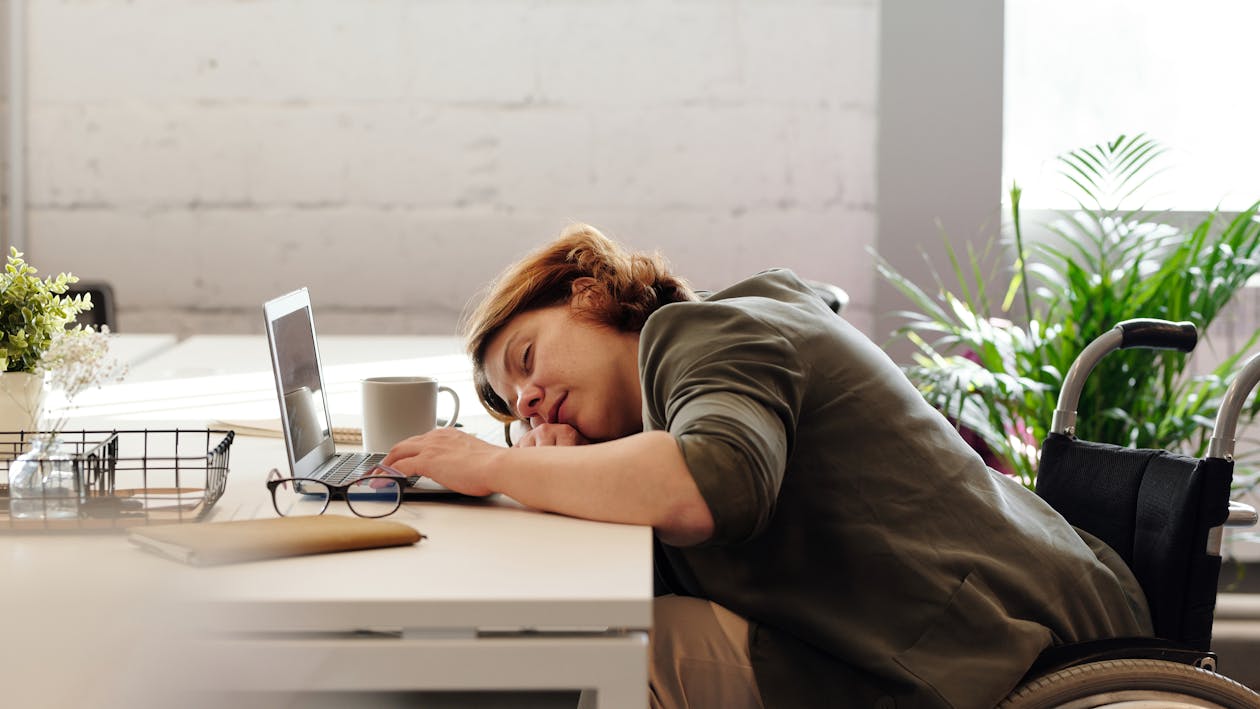 YOU CAN ALSO READ: MSME Africa Celebrates 1 Year Milestone, Launches MSME Business Pitch Contest in Partnership with Kiakia FX
As outlined in one of its provisions, International Labour Organisation has pointed that private and public sector employer of different sizes, located in urban and rural areas must ensure that people with disabilities have equal opportunities in the workplace and improve employment prospects for them by facilitating recruitment, return to work, job retention and opportunities for advancement.
Do you want us to share your enterprise and brand stories to the world on our platform for effective business leads and returns?
Kindly call this number, +2348063450905 or send an email to news@enterpriseceo.ng.
We will be glad to tell your impact stories.
Follow enterpriseceo.ng on Twitter and Facebook to join the conversation.