Story By Nurudeen Salako
---
'We started using that about five years ago and 25% of our branches are on solar and we gain a lot of benefits from it. The policy has helped us to effectively minimize our cost of operations across our branches in the country with the daily increase of diesel in the country.'
---
In every economy, sufficient and constant supply of electricity is indispensable for the economic development of highly developed and industrialized countries. This applies to all areas of a modern economy, beginning with the production sector, transportation, service sector and down to the private households.
Nigeria's 4,000 Megawatts power supply for over 200 million people remains a concern for Nigeria-based businesses as insufficient electricity supply has significantly taken a toll in incurring high cost to power in most organisations.
YOU CAN ALSO READ: 6 Things Kate Henshaw Said About Herself at 'SheCan Conference' That'll Surprise You
Much effort has been made in recent years in connecting Nigerians to constant and reliable supply of electricity, but the country remains particularly under-served. Despite the series of intervention by the government over the years in solving the power challenges in Nigeria, her efforts don't seem to have translated into any sort of stable power supply in the country.
It was also reliably reported that 15 million dollars are spent annually in Nigeria across the public, private and social sector to generate and fuel the electricity generating set for business and commercial related purposes with 80% of the figures responsible for the fueling part.
The findings further revealed that almost 4 million dollars were stolen with dubious acts across the supply chain from the fuel delivery company to security to the procurement manager with increasing the figures and supply less quantity written on companies' novices.
With this background and considering the incessant energy cost in Nigeria, Wema Bank Plc for its great concerns and providing support for businesses particularly small and medium scale enterprise to maximize their profits in the rise of energy cost has introduced to SMEs owners the right approach in managing the rising energy cost through renewable energy to leverage and cut the huge budget in powering businesses.
The bank during its quarterly small medium enterprise webinar with the theme "Focusing on Managing Rising Energy Costs in Nigeria through Renewable Energy: Strategies for SMEs" stressed the importance of solar power energy usage as alternative to high cost fuel powering for drastically reduction of cost and boosting business revenue.
Speaking at the webinar as guest speaker, Head Corporate Sustainability and Responsibility, Wema Bank PLC, Abimbola Agbejule disclosed that as part of the bank environmental conscious and carbon emission policies, it has shifted its power operations generation to solar energy with hybrid of electricity and solar generation.
"We started using that about five years ago and 25% of our branches are on solar and we gain a lot of benefits from it. The policy has helped us to effectively minimize our cost of operations across our branches in the country with the daily increase of diesel in the country."
"When the price of the diesel went up most of our branches didn't feel the impact because. We ensure that our banking gadgets are powered by Inverter such as Air Conditioned and LED Light bulb as the bank wants to reduce its carbon emission." Abimbola added.
YOU CAN ALSO READ: Could It Be An Exaggeration, Do Fintechs Add Value?
Beyond the cost reduction benefit for the bank, solar power generation as an alternative for diesels and petrol has also boosted their customer services delivery powering the bank Automated Teller Machine (ATM) stands across the country for 24/7 services without electricity instability threat when being used.
"We use solar power for all our ATM stands, not the grid and our ATMs have no reason to be down. It saves us cost and reduces emission into the environment.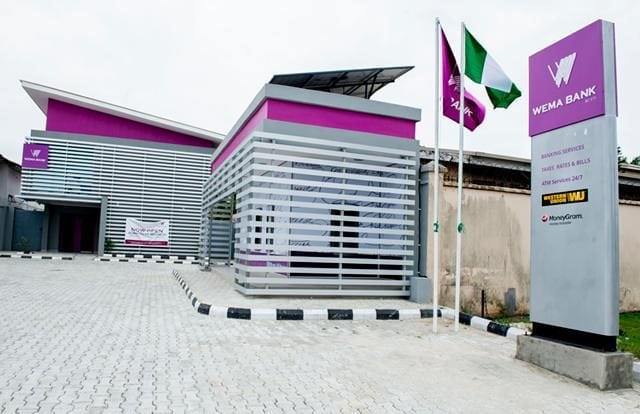 In her remark, the Chief Commercial Officer, Arnergy –  a leading solar energy company in Nigeria focusing on providing solar and renewable energy solutions – Omobola Omofaiye equally enjoined SMEs owners to support their business with renewable energy for business prosperity and profitability in the face of economic hardship. in Nigeria.
Omobola however cautions business owners to circumvent sub-standard solar energy products in the cause of searching for solar products, noting that top-tier solar energy products with extensive audits are reliable solar products needed.
"People complained about solar energy on power duration but most times, sub-standard equipment and ill-trained staff offer such services as solutions. Meanwhile, top-tier equipment and technology support with high quality engineers needed to do the installation end to end.
She also stressed that the nature of business in relation to the audit facilities and energy level management before solar energy capacity would be recommended for such business owners.
Do you want us to share your enterprise and brand stories to the world on our platform for effective business leads and returns?
Kindly call this number, +2348063450905 or send an email to news@enterpriseceo.ng.
We will be glad to tell your impact stories.
Follow enterpriseceo.ng on Twitter and Facebook to join the conversation.