---
"The festival will provide a modern and liberal platform for filmmakers and lay the foundation for new and upcoming filmmakers, and as well as further the careers of more established professionals, inspire its patrons, and make Ibadan a film epicentre for years to come"
---
As Ibadan International Film Festival continues to draw attention from the global stage, organisers of the film festival will screen movies starring Hollywood heavyweights such as Billy Boyd (The Lord Of The Rings Trilogy, Macbeth), Gerard Depardieu (The Man In The Iron Mask, Asterisk And Obelix), and others.
YOU CAN ALSO READ: From Train Trip To Love Life: Story of Two Strangers Who Became Life Partners
The film will be screened from various countries of the world that include Nigeria, China, the United Kingdom, the United States, Egypt, Ireland, Germany, Algeria, and France are all represented.
The festival, according to the convener, Usman Olarotimi Ogunlade will explore the fundamentals of filmmaking and nurture several interesting ideas and developments.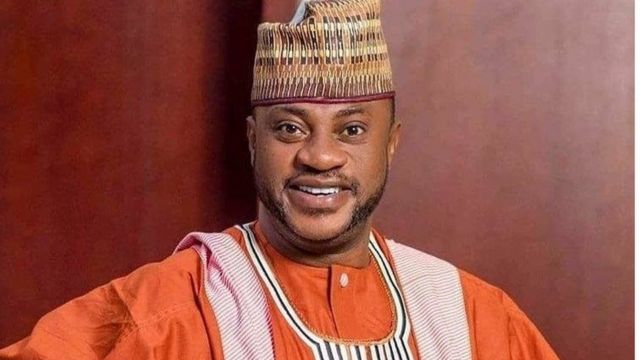 "The festival will provide a modern and liberal platform for filmmakers and lay the foundation for new and upcoming filmmakers, and as well as further the careers of more established professionals, inspire its patrons, and make Ibadan a film epicentre for years to come"
Ogunlade pointed out that the film festival was envisioned as a platform where filmmakers, screenwriters, fans, and members alike are able to engage together in ways previously unseen before at a film festival, and the event would become a second home for all who attend .
YOU CAN ALSO READ:  Queen Elizabeth's Wealth and King Charles III's inheritance, 5 Things You Need To Know
The film festival will also feature three legendary filmmakers/actors into the Ibadan international film festival hall of fame and award presentations for the twelve categories.
Other activities lined up for the festival are Art Hang Out, film screenings, film workshops in cinematography, producing and acting, Sound Design, Production Design, Business of Film/TV and post production.
Do you want us to share your enterprise and brand stories to the world on our platform for effective business leads and returns?
Kindly call this number, +2348063450905 or send an email to news@enterpriseceo.ng.
We will be glad to tell your impact stories.
Follow enterpriseceo.ng on Twitter and Facebook to join the conversation.